Facial remodeling provides a non-invasive wrinkle treatment that employs a one-of-a-kind technology that combines levels of infrared (IR) light and bi-polar radio frequency (RF) energies to reconstruct the skin's deep dermal layer by promoting new collagen development. The treatment reduces sagginess in the face, neck, and some regions of the body such as the belly and upper arms. The firming impact of treatment can also smooth out skin texture.
Aspen Prime Medspa uses hands-free facial applicators from Evoke which provide clinically proven bipolar radiofrequency (RF) radiation to the cheeks, neck, and jawline. The RF radiation enters the subdermal layer and heats the Fibro Septal Network (FSN). Evoke remodels the dermis and subdermal tissue by maintaining a consistent temperature, resulting in more defined face traits.
Reduced patient-physician face-to-face contact during the operation is utilized with Evoke's non-invasive, hands-free design and programmable technology, making it a perfect social distancing therapy.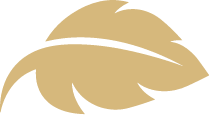 Evoke
Anyone with gradually sagging skin in the neck and cheek area, or those who just desire tighter-looking skin for a more contoured face profile without the need for facial cosmetic surgery, can benefit from face sculpting with Evoke.
Schedule Your Consultation