Wanting to get rid of the double chin and have chiseled jaws? The Kybella injectable is the perfect treatment!
Kybella is a synthetic version of deoxycholic acid, a naturally occurring substance that aids in fat absorption.
This treatment has low downtime and permanently removes fat cells by targeting the membranes of fat-storing cells. After they have been eliminated, the cells are no longer able to store fat.
With just four to six weeks, when the body's natural healing and elimination mechanisms take charge, your fat deposits are drastically reduced or eradicated.
It is an FDA-approved injection that removes fat cells to improve the appearance of double chins. FDA studies have shown that individuals who gained weight after using Kybella injectables did not regain their fatty areas.
Most individuals can safely receive Kybella injections. However, talk to your physician or a Kybella specialist to see whether you are a suitable candidate. Kybella is only available to people over the age of 18.
For the most effective results, all post-treatments must be followed.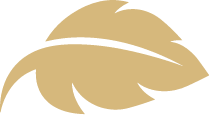 Kybella
Aspen Prime Medspa offers the Kybella treatment to patients who want to achieve a slimmer chin profile without having to undergo liposuction or surgery. This is an FDA-approved injectable treatment that eliminates the appearance of a double chin caused by excess submental fat.
Schedule Your Consultation