The Sculptra butt lift is a cosmetic treatment that promises to improve the curvature and form of your buttocks without requiring surgery or posing a significant risk of complications.
Sculptra is a dermal filler that promotes the formation of collagen in the skin. It has traditionally been used to restore lost facial volume, but it has lately been utilized to give volume and definition to the buttocks region. The Sculptra butt lift makes it possible to give roundness or fullness to a flat butt.
Each treatment usually takes roughly an hour to finish. The majority of patients require 2-3 therapy sessions to attain the desired outcomes. Each treatment will be spaced 4-6 weeks apart. This procedure has a low risk of scarring. Sculptra butt lift, like other forms of dermal fillers, is less risky than surgical treatments.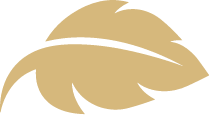 Sculptra
Sculptra treatments reduce the appearance of wrinkles, lines, and furrows around the lips, eyes, mouth, neck, cheeks, and lips. Sculptra can give you a more youthful appearance with results that can last for up to two years or longer.
Schedule Your Consultation