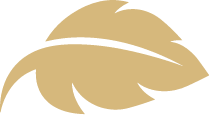 What is beauty?
Is it the flawless finish at the end of a Paris Couture Event?
The captivating colors of a precious flower in nature?
The stunning muse that gives their artist infinite inspiration?
or everything in between?
At Aspen Prime, beauty is YOU.
Come through the doors of an Aspen Prime MedSpa, leave your worries & insecurities on the welcome mat.
From that moment on you can be sure your self-care is in great hands.
From the first face you see to the last, our team at Aspen Prime strives to give you the most luxurious experience in both wellness and beauty.
Our highly skilled aestheticians and nurse practitioners have mastered the safest, most innovative practices to enhance YOUR unique beauty.
Consistently improving our medspa through investing in the most up-to-date technologies, strategic procedures and innovative, cruelty-free skincare that will transform your skin with every visit.
We get that you have one life, one skin and our mission is to help you live your best life while in your best skin.
Our commitment to you and your journey is what makes our clinic stand out from the rest.
Put your best face forward into the world each day with a little help from Aspen Prime Medical Spa.
If you're ready to push the boundaries of beauty, we invite you to take part in a free one-to-one consultation with one of our aestheticians.
Visit Aspen Prime Medical Spa and let the world see what self-care really looks like.
Schedule Your Consultation